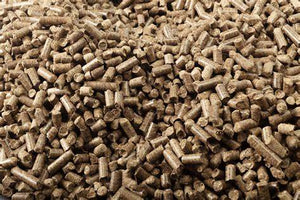 Myco Center
Fast Fruiting (Oak Hardwood) Pellets (40lb)
Regular price
$40.00
$0.00
Unit price
per
Our 40lb 100% Fast Fruiting (Oak Hardwood) pellets are sourced naturally and have no added chemicals or oils. These oak pellets have been created specifically for the use as an ideal mushroom substrate. Assuring that these pellets are oil and chemical free, we assure that your ideal substrate is safe. Other products like heating pellets may contain many unknown contaminants. Your mushrooms are a creation of love and serious effort. Make sure that they are given the very best growth medium available.
Oak is an ideal growing substrate for most gourmet mushrooms. In pellet form, this versatile product makes preparing your substrate bags fast and efficient. Some common species of mushrooms that grow on oak mushroom pellets are Oyster, Chestnut, Shiitake, Enoki, Maitake, Beech and Lion's Mane.

Our pellets are ideal for use in supplementation and the raw oak wood we use is the same wood that goes into our popular Fast Fruiting Pellets which are 50% Oak and 50% Soy Hull Pellets. Oak is the preferred wood for many varieties of mushrooms. Oysters, Shiitake, Pioppini, Reishi, Lion's Mane, and more all seem to respond very well to oak sawdust.


*All sales are final. No returns and no refunds. Exchange is a case-to-case basis.
Bulk Orders please email us / DM on Instagram for pricing and more information. 
Email: mycocenter@gmail.com
---
Share this Product
---