Myco Lyfe Dietary Supplements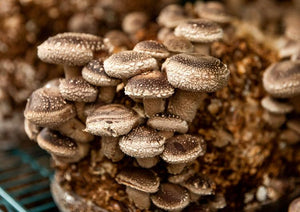 Mushroom Grow Kits
Grow your own mushroom patch anytime, anywhere with these fresh ready-to-fruit mushroom blocks.
Get to know us
MUSHROOMS ARE MAGICAL!!!
Here at Myco Center our passion for all things mycology (the study of mushrooms) comes from inspiration to help heal others with benefits of mushrooms. We truly believe that all mushrooms are magical in their own ways. Our business is family owned and operated with a common goal to help others.

We specialize in all aspects of mushroom cultivation from fresh gourmet mushrooms, everything you would need for a home or commercial grow and medicinal mushroom products for your overall health.

Our products are 100% organically grown and produced by us, in our indoor facility here in the city of La Mesa, California. We offer spawn, ready-to fruit blocks and various supplies needed by farmers/growers as well as education and onsite tours that will show you what it takes to get start your own magical journey!
Location
8338 Center Drive
La Mesa CA, 91942
Temporary Hours
Appointment Only
DM on instagram to see show room